Classes: Years 1 to 5
Ages: 6 to 10
Our primary school focuses on helping lay the right foundation for a child to build their further education. We have a student-centered approach that fosters our children's curiosity, helping them discover their real potential.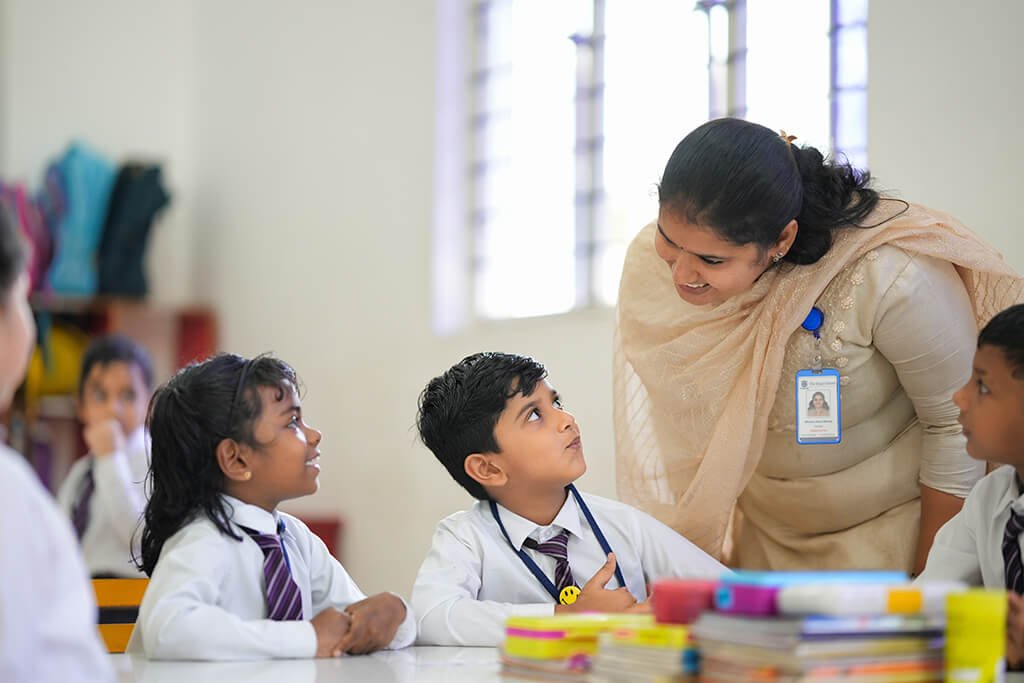 Our objectives are to help our students develop:
a formal learning in literacy, numeracy and communication
an ability to think critically and use logic
the method of scientific enquiry – to understand and apply
an awareness and understanding of the role of technology in their lives
social responsibility within their family, school and community
moral discernment in understanding the difference between right and wrong
an appreciation for diversity and the need to respect all cultures and religions
a holistic personality with a realisation of their individual talents
Syllabus:
 Our primary education has been curated carefully, incorporating multiple systems of learning to give our students the best educational experience.
We follow the international Cambridge Primary system for English literacy, Numeracy, Science and Information Technology. The curriculum has been designed to develop confidence and responsibility, engaging the students in their learning material and helping them be innovative.
Our other subjects like Social Science, Hindi and Malayalam are taught using the NCERT syllabus ensuring that our children have a well-rounded primary education.
Assessments:
We hold summative assessments thrice in an academic year while also conducting continuous formative assessments through the year, to fortify their learning.
Admissions
If you are keen to enroll your child in our primary school you can find more information